About AHEAD in Texas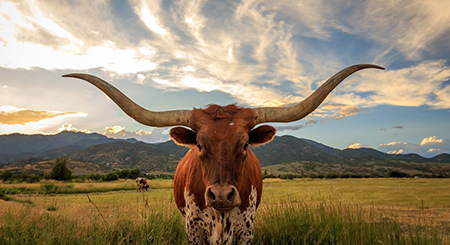 The mission of AHEAD in Texas is to provide leadership to professionals working with students with disabilities at post-secondary institutions in Texas.
The organization provides leadership by fostering educational and professional development opportunities, as well as professional networking for regional professionals serving students with disabilities at institutions of higher education, and other professionals engaged in serving people, especially students, with disabilities. Members of AHEAD in Texas include current and former disability service providers as well as others interested in disability-related issues such as vocational rehabilitation counselors, other higher education staff members, students, advocates, and parents.
AHEAD in Texas was created for professionals in Texas but membership is open and available to disability service providers in neighboring states including Louisiana, New Mexico, Oklahoma, and Arkansas.
History
The origins of AHEAD in Texas can be traced back to 1992 with the first annual conference that was held at St. Philip's College in San Antonio. Rhonda Rapp, charter member and first president of the organization, was integral in establishing the organization. According to Mrs. Rapp, she came back from the AHEAD conference with the idea of starting a state organization as a service for those who could not afford to attend the national conference. Together with the assistance of Patricia Candia of St. Phillips College in San Antonio, the first conference took place in 1992 with Jane Jarrow as the keynote speaker. From this conference and funds from a failed attempt to establish a similar organization in the Austin area, AHEAD in Texas was founded.
Following the first conference, a committee was formed to galvanize the organization. Initial members included Rhonda Rapp, Patricia Candia, Sandi Patton, Kerry Tate, Eileen Cross, Margie Skyles, Kay Carroll, and Diana Stiles. For two years, this group served as the first officers of AHEAD in Texas and a constitution and bylaws were written.
Important developments for AHEAD in Texas include:
1997 – development of a webpage
1998 – development of an electronic listserv for members
2000 – recognition as a non-profit corporation by the State of Texas and granted an exemption from federal income tax under Section 501(c)(3) of the Internal Revenue Code
2002 – Bylaws and Constitution updated and changes ratified by member vote
2002 – AHEAD in Texas became a provider for continuing education credits for Licensed Professional Counselor and the Licensed Master Social Worker
2005 – AHEAD in Texas recognized as the Texas affiliate of the Association of Higher Education and Disability
2006 – Affiliate homepage moved to AHEAD website
2006 – Committee positions of Communication & Membership Chairs were combined and changed to an elected officer position
2006 – Date for the annual conference permanently moved to the spring to facilitate federal income tax filing
2006 – Regional workshops changed to the fall/summer of the year
2006 – Constitution retired; Bylaws amended and approved by member ballot
2006 – Terms of Board officers changed to April 1 -March 31
2007 – Completed revisions on Board Policy and Procedure Manual begun in 2006
2007 – Revised the conference planning responsibilities; the Board of Directors took primary conference planning duties from the rotating "host" institutions and created a secondary role for volunteers of local host volunteers named the Site Conference Planning Committee; the first conference organized under this plan was held April 2008 in San Antonio
2012 – Organization logo updated for the first time
2013 – Bylaws updated and approved by membership vote; changes included alterations to Board of Directors leadership positions and terms, and approved by membership vote
Bylaws
Holding for review until the completion of the board retreat on Sept 24.
Board of Directors
President
Cynthia Lowery
The University of Texas at Arlington
817-272-3364
cindy.lowery@uta.edu
President Elect
Tamara Mancini
Texas Tech University Health Science Center
806-743-1926
tamara.mancini@ttuhsc.edu
Past President
Marilyn Harren
Collin College
972-881-5713
mharren@collin.edu
Treasurer
Tiffany Rivers
Stephen F. Austin State University
936-468-3004
trivers@sfasu.edu
Director of Communication and Membership
Alicia Guevara
Lone Star College
832-813-6558
alicia.guevara@lonestar.edu
Director at Large
Susan Denman Briones
Wharton County Junior College
832-423-1599
susand@wcjc.edu
Secretary
Samantha Johnson
Blinn College
979-209-7251
samantha.johnson@blinn.edu