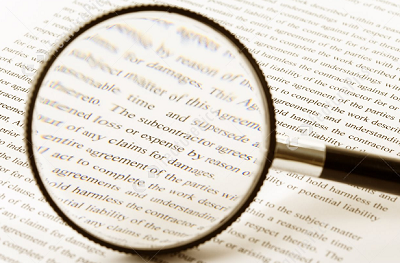 The assistive technology world has been abuzz the past couple of years with several acquisitions, name changes and new products hitting the space.
One product, Fusion, has been the topic of conversation across listservs and one-on-one chatter with pros in the disability and higher education world.
Maybe a sales representative reached out, or you've just seen questions on a listserv, but is Fusion really something you should look into for your campus?
First, a short history lesson …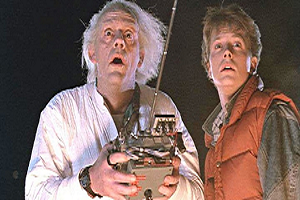 Let's hop into the DeLorean and take a trip down memory lane.
Many people have known about, purchased and/or used Zoomtext, a screen magnification program developed by Ai Squared. I was introduced to ZoomText in the eigth grade (way back in 1998) and loved the full-screen magnification feature and pointer and cursor enhancements. Having used the built-in Magnifier in Windows, ZoomText gave me the entire screen to work with – and not just a lens overlay. Plus, I would often lose the mouse pointer and really found the yellow, jumbo pointer to easily find the pointer when I needed it.
In June 2016, Ai Squared was acquired by VFO, who just so happened to own both JAWS and MAGic (screen reading and magnification products once held by Freedom Scientific.) In talking with a colleague and friend who worked with VFO at the time, ZoomText was the premier screen magnification product – and although VFO also owned MAGic, ZoomText would be there primary magnifier eventually. And so it came to be.
And on a related note, VFO eventually became Vispero in 2018, which now owns JAWS, ZoomText, Fusion, Optelec and several other brands of assistive technology apps and hardware. This powerhouse does it all – and they still are leaders in innovation for technologies for people with disabilities.
Now to fast forward …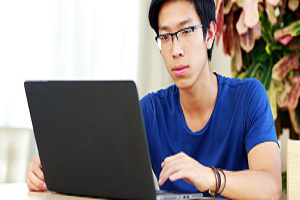 Back to current day, what is Fusion and is it worth an extra line in your budget?
Visual disabilities are on a broad spectrum – and the reality is, no two individuals with a visual impairment see the world the same way. More often than not, we find ourselves working with students who have functional eyesight when they start college … but then slowly deal with diminishing vision as they go through school. This can present challenges with navigating coursework, reading materials, taking exams and engaging in online activities. They often transition from needing a little magnification, to even more and (in many cases) speech/reading support as the volume of reading assignments increases.
Fusion combines the best features of JAWS … with the outstanding magnification and visual enhancements of ZoomText … to give individuals speech, magnification and control over the visual experience in one product. It's two great apps – for the price of one.
How are we using Fusion at Texas A&M University?
Last year, we worked with Christal Vision in San Antonio to convert our single-seat and concurrent licenses of JAWS, ZoomText and MAGic to Fusion licenses. What this did was consolidate several of our licenses into a single product that met all of our screen reading and magnification needs. We now have eight seats on our campus computer network and 12 standalone seats for our office and Testing Center. One product, one software maintenance agreement, one provider … it has made software management and deployment infinitely easier.
But it gets even better … With our Fusion licensing, we're now able to share a copy of Fusion with our campus – and it does not, in any way, take from our count of licenses. That's right, for students and staff at Texas A&M University, we can offer the Home edition of Fusion for use on their personal computer. This has been an absolute game changer!
I know you've probably encountered it, too, when a student with a visual disability comes into the office, needs technology, but you don't have the flexibility to share a copy. All the while, they're stuck in the lurch waiting for vocational rehabilitation services to start. This allows me to get students up and running with an app that ensures access – and back to the work they came here to tackle.
Is Fusion right for your campus?
As technology becomes the centerpiece of a college education, it's important that we understand the tools and tactics to make this space accessible and equitable for all students.
For us, Fusion is a great way to reinforce our toolbox – while offering our campus flexibility, customization and freedom to use speech, magnification or both to do the work they're here to do.
Question: What trends have you seen in the speech and magnification space – and is Fusion something you have tried already? Sound off in the comments below and help share your insight!