2024 Spring Conference information will be available in October/November 2023. AHEAD in Texas members will receive information regarding conferences prior to publication on the website. In the interim, please view the outstanding Spring 2023.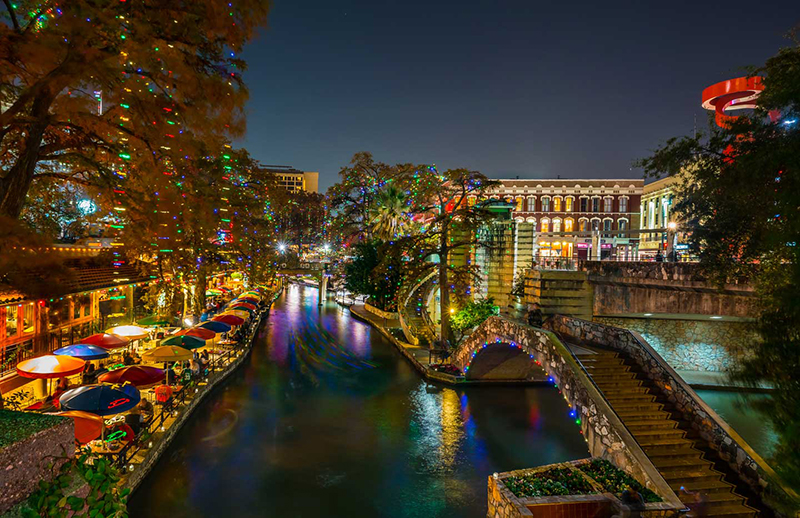 Were you unable to join us for the Spring 2023 conference?
Watch a snapshot of the wonderful value the conference and organization deliver to disability resource professionals across the region.
Conference Information
The AHEAD in Texas Spring Conference was March 27-29, 2023 at the Sheraton Gunter Hotel in beautiful downtown San Antonio, Texas.
AHEAD in Texas 2023 Conference Presentation Materials: The Conference Booklet and Presentation Materials below are resources exclusively for Spring 2023 AHEAD in Texas attendees conference attendees and may not be reproduced, distributed, transmitted, displayed, published or broadcast.

AHEAD in Texas 2023 Keynote Address : Baylor University's Office of Access and Learning Accommodation (OALA) is sponsoring our Keynote Speaker. Rob Duston, a legal scholar and partner with Saul Ewing Arnstein & Lehr in Washington, D.C. In his talk, Mr. Duston will discuss ADA trends, best practices, and common challenges across the nation. Mr. Duston's presentation is included in the conference presentation materials tab above.
Vendors and Sponsors
AHEAD in Texas is thankful for conference vendors/sponsors for their support and participation
For All Abilities
ReadSpeaker
Sign Language Interpreting Services, LLC
AIM
Christal Vision
ESC Region 20
Kurzweil – Audio Optical Systems of Austin, Inc.
Our Lady of the Lake University – representing Delta Alpha Pi Epsilon (DAPi)
Texas Workforce Commission-Vocational Rehabilitation Services Division
TextHelp
ViewPlus Technologies Inc
Many thanks to Deno Tomlinson with 88 Dgtl, who is a preferred partner for video and media in the San Antonio, TX area.
A big thank you to Baylor's Office of Access and Learning Accommodation (OALA) and The Amandla Project for their sponsorship and assistance this year!
Conference Survey: Please take a few moments to give us your feedback after the conference! Complete the conference evaluation beginning Wednesday, March 29 and ended on April 16, 2023. If you have any additional questions or comments regarding the conference, please reach out to tamara.mancini@ttuhsc.edu . We would love your input.