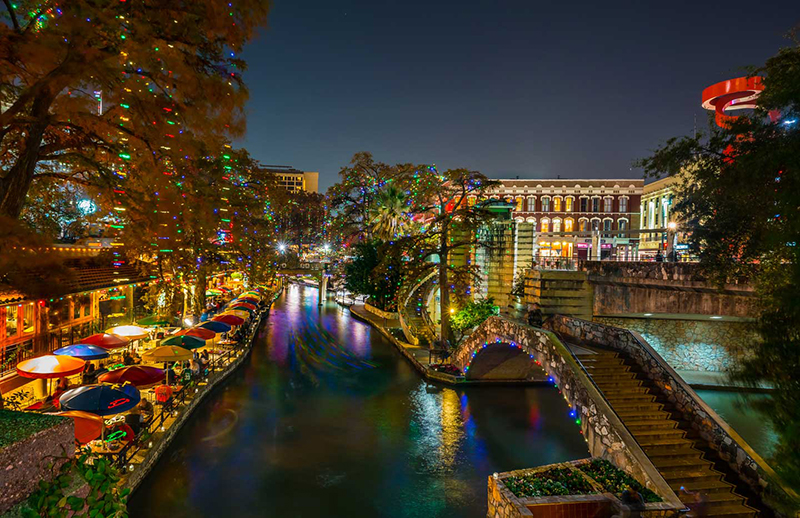 Remember! Renew! Refresh!
Conference Schedule Information
AHEAD in Texas will convene in San Antonio, for a 3-day conference, March 27-29, 2023 (without a pre-conference).
AHEAD in Texas 2023 Conference Booklet
AHEAD in Texas 2023 Conference Presentation Materials (coming soon)
Baylor University's Office of Access and Learning Accommodation (OALA) is sponsoring our Keynote Speaker. Rob Duston, a legal scholar and partner with Saul Ewing Arnstein & Lehr in Washington, D.C. In his talk, Mr. Duston will discuss ADA trends, best practices, and common challenges across the nation.
Conference Survey: Please take a few moments to give us your feedback after the conference! Complete the survey here after the conference commences.
Registration Form and Fees
Late fees beginning March 1, 2023
** Late fee Member: $750
** Late fee Non-Member: $815
Host Hotel
Sheraton Gunter Hotel San Antonio
205 East Houston Street
San Antonio, TX 78205
The Sheraton Gunter is located in downtown San Antonio and features access to plenty of attractions, dining and, of course, the Riverwalk. The group rate for the Sheraton Gunter is $143.00 per night and will be available throughout the conference, as well as three days before and after the event (depending on availability). Conference attendees will also receive a 20% overnight valet parking discount.
Ready to book your room? Be sure to book at the link below to receive the conference rate:
Book your group rate for AHEAD State Affiliate Conference 2023
Silent Auction Donations
AHEAD in Texas will continue our annual Silent Auction at this year's conference to collect funds for student scholarships. Help make a difference to a student in need by donating auction items to the conference. Please complete the Silent Auction form here to let us know of your contribution.
Vendors
We are inviting vendors from all over the USA. If you have suggestions for vendors that attendees would benefit from meeting or that you would like to meet, please contact an AHEAD in Texas Board Member.
AHEAD in Texas is thankful for conference vendors/sponsors for their support and participation
For All Abilities
ReadSpeaker
Sign Language Interpreting Services, LLC
AIM
Christal Vision
ESC Region 20
Hidow
The Horizon School
Kurzweil – Audio Optical Systems of Austin, Inc.
Our Lady of the Lake University – representing Delta Alpha Pi Epsilon (DAPi)
Texas Workforce Commission-Vocational Rehabilitation Services Division
TextHelp
ViewPlus Technologies Inc
A big thank you to Baylor's Office of Access and Learning Accommodation (OALA) and The Amandla Project for their sponsorship and assistance this year!
Session Proposals
All sessions have been determined at this time. Submittal deadline was January 31, 2023.