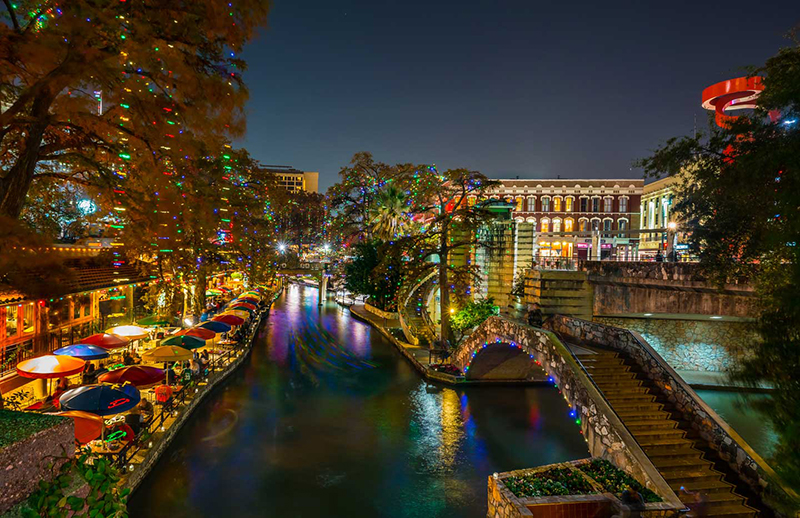 Registration open soon!
Staying AHEAD of the Ever-Changing Current of Disability Services
AHEAD in Texas will convene in San Antonio this spring for a 3-day conference, March 27-March 29, 2023 (without pre-conference). Baylor University's Office of Access and Learning Accommodation (OALA) are sponsoring the Keynote Luncheon which will feature Rob Duston. Mr. Duston, a legal scholar and partner with Saul Ewing Arnstein & Lehr in Washington, D.C., serves as a litigator who helps numerous businesses, schools, and other entities as they seek to address ADA-related challenges, including investigations overseen by the U.S. Department of Education's Office for Civil Rights. In his talk, Mr. Duston will discuss ADA trends, best practices, and common challenges across the nation. 
Registration Form
Host Hotel
Sheraton Gunter Hotel San Antonio
205 East Houston Street
San Antonio, TX 78205
The Sheraton Gunter is located in downtown San Antonio and features access to plenty of attractions, dining and, of course, the Riverwalk. The group rate for the Sheraton Gunter is $143.00 per night and will be available throughout the conference, as well as three days before and after the event (depending on availability). Conference attendees will also receive a 20% overnight valet parking discount.
Ready to book your room? Be sure to book at the link below to receive the conference rate:
Book your group rate for AHEAD State Affiliate Conference 2023
Call for proposals
Have a great idea for a conference session? Submit your session proposals here!
Silent Auction Donations
We'll be holding our annual Silent Auction at this year's conference to collect funds for student scholarships! If you have an item to donate, please bring it to the conference and you can fill out the form here to let us know what you are bringing.
Vendors
Vendor information will be coming soon! We are working on pricing and inviting vendors from all over the USA. If you have suggestions for vendors that attendees would benefit from meeting or that you would like to meet, please contact an AHEAD in Texas Board Member.
Thank you!
We would like to thank our vendors/sponsors for their support and participation!
Conference Survey
Please take a few moments to give us your feedback after the conference! Complete the survey here after the conference commences.
Contact
Laura Marquez Ramsey, AHEAD in Texas, Director of Communication and Membership